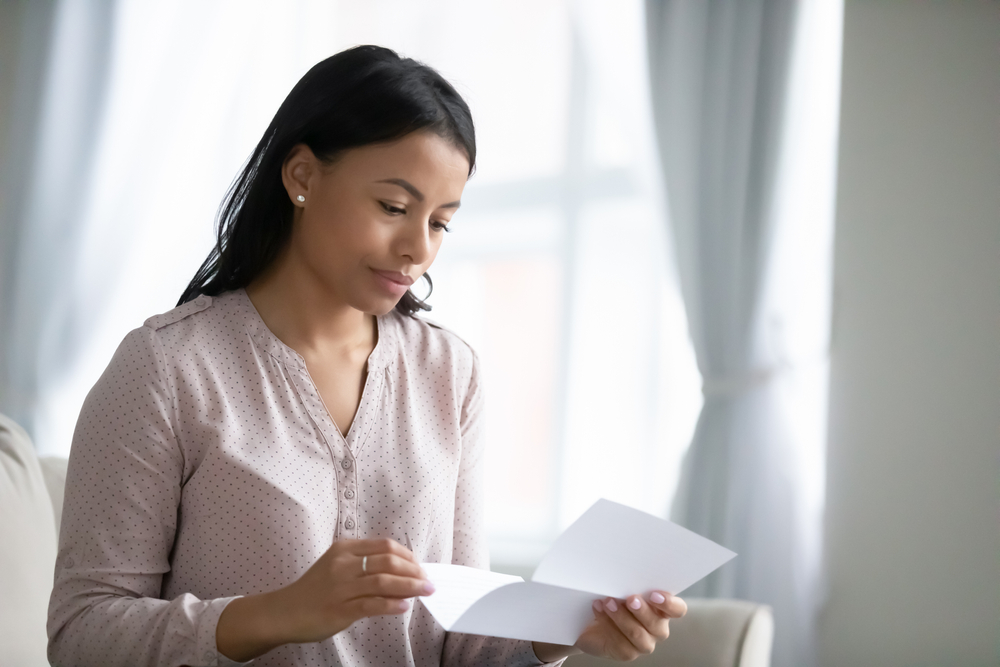 The word "Kairos," meaning "God's time," was borrowed from the Greek language to describe a Christian retreat taken to build one's faith and connection to God.[1][2]
This program was first launched for teenagers in 1965, taking inspiration from the adult Catholic retreat "Cursillo."[3][4]
It's become a way for participants to escape the stress and commotion of everyday life to meditate and reflect on things.[5]
Research performed at the University of Portland indicates that Kairos retreats can have a long-lasting positive effect on individuals. Participants reported having better relationships with others, as well as feeling more empathetic and resilient following their retreat.[6]
Whether you're a parent, a sibling, another family member, or a close friend to someone on a Kairos retreat, we have the list of examples of letters to write to them below.
You'll also find tips for writing your own letter below the list.
From Parent(s)
To my precious [son/daughter/child],
I'm so proud of you for taking this journey. It meant the world to me when I was your age. As much as I love you, God loves you even more. I know there's so much he wants to say to you, so many blessings he wants to bestow upon you.
Take advantage of this opportunity to commune with Him and find yourself, and I know you'll come home full of His peace and spirit.
You can accomplish anything with Christ's help. Life doesn't always give us opportunities like this, so make it count.
You've always been the brightest light in my life. I pray you'll see your own light shine during this sacred time and continue to fuel it forever.
Love,
[Mom/Dad/Your Parents]
From Other Relatives
Dear [grandchild/niece/nephew's name],
As you stand on the threshold of adulthood, you are beginning a wonderful journey of discovery. This will be a time full of laughter and tears, joy and pain, happiness and sorrow, and light and darkness.
Don't be afraid to step forth, because you will never travel alone. Your family will always be with you. Most of all, there is One who will walk closely with you for each step of your journey.
Get to know the One who walks with you. You will discover that He is a self-revealing God. If you seek Him, He will be found by you.
Sending you all my love and prayers for a wonderful retreat.
Love,
[Your name/nickname][7]
From a Friend
Dear [friend's name],
It still amazes me to see how God has worked and is still working in you each day. You're becoming such an amazing young [woman/man/person], and I'm honored I get to see your growth. Your strength is that of 1,000 lions. I don't think I've ever met someone stronger.
Whenever the weight of the world is pressing against my faith in God, I just think of you and how He has worked in your heart. You are living proof of God's work.
I'm missing you while you're away on your retreat, but thankful you're getting to do this. I hope your time there is meaningful and memorable. I look forward to hearing about it when you come home.
I hope that God keeps us in each other's lives for a long time. Love you!
Love,
[Your name][8]
From a Sibling
Dear [sibling's name],
Just wanted to send a note during your retreat and say what a great example you've been to me. You made my childhood so much fun, and now you've grown into an awesome person.
Mom and Dad keep talking about what a great experience this is for you. I'm pretty sure they're just trying to put pressure on me to follow in your footsteps, but we'll see.
I can't wait to hear about everything when you get home. Hopefully, you're making new friends and having a great time.
Oh yeah, and if you get homesick, remember all the chores you're getting out of while you're at the retreat. Haha!
Miss you and love you lots!
[Your name]
From Other Relatives
Dear [grandchild/niece/nephew's name],
Not a day goes by when I don't miss all the fun we used to have together before your life got to be so busy.
It's wonderful that you've taken the time for this Kairos retreat. It will certainly be a great experience you'll always treasure.
I know you've had a lot on your mind lately. Some of life's biggest choices are right at your front door. What better time to ask God which path is right for you?
Wherever your life takes you, remember how much we love you. You've always made us proud and filled our lives with joy. Good luck, darling.
Love,
[Your name/nickname]
From Anyone (Friend, Family, or Colleague)
Dear [name],
I bet you're having a great time at your Kairos retreat!
It was such a wonderful experience when I attended. My favorite part was [your favorite events].
It was certainly the best place for me to feel a new closeness to God. The experiences you gain will be a treasure that stays with you always.
Everyone sure misses you. We can't wait to hear all about your retreat when you get back, so be prepared to talk our ears off.
Before I close, I'd like to share a favorite scripture with you: "Be strong and of a good courage, fear not, nor be afraid of them; for the Lord thy God, He it is that doth go with thee; he will not fail thee, nor forsake thee." -Deuteronomy 31:6
Sincerely Yours,
[Your name]
From Anyone (Friend or Family)
Dear [name],
I just wanted to let you know we're thinking about you and praying your Kairos retreat will be a true awakening.
Everyone's doing well at home, though we all look forward to your return.
Remember to keep a journal of your special experiences. You'll be thankful for it when you're my age.
Consider the things you learn, experiences shared by others, and new goals you've set for yourself when making your record.
Finally, we're so proud of you for making the decision to go on this retreat. You're on the right path to living an honorable life in Christ. Allow yourself to feel God's love and learn His will for you.
All my love,
[Your name]
Tips for Writing a Kairos Retreat Letter
Finding the right words when writing a letter can be a challenge. Keep in mind that the receiver will be happy to hear from you no matter what you share.
A simple trick is to write exactly what you would tell your Kairos camper if they were standing right in front of you.
Keep these further tips in mind when writing your Kairos letter:
Consider the main purpose of the letter. Are you hoping to make them laugh? Are you leaning more toward offering comfort or encouragement? First, decide what you hope to accomplish, then make sure you stay true to this as you write your letter.
Keep things positive. No matter what your camper is experiencing while they're away, they're bound to be a little homesick. Keep your letter upbeat and encouraging to avoid amplifying those feelings.
Include a few scriptures. Your camper will likely spend a lot of time reading the Bible while they're away. It might be fun for them to receive a list of meaningful scriptures to search for and guess why you included each one with the letter.
Give updates. Letting your camper know what's happening back home will help them feel less out of the loop. Just be careful not to make it sound like they're missing out on anything too exciting that could make them regret going on a retreat.