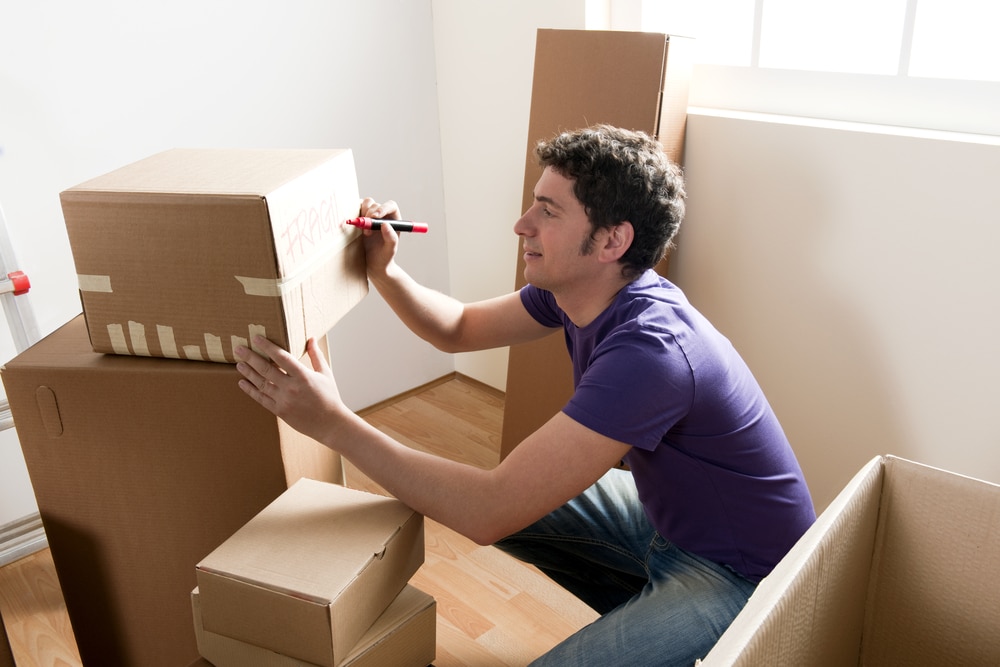 It can be hard when a child leaves home. Whether they're off to college, joining the military, or simply ready to strike out on their own, the sudden change is often difficult for parents and guardians.
While empty nest syndrome isn't something that can be clinically diagnosed, the feelings of sadness and loss are very real.[1]
One of the best ways to deal with this is to embrace your emotions. Instead of busying yourself or avoiding them, taking the time to face them head-on can help to disperse the sadness and avoid allowing it to fester.[2]
You may also find comfort in a poem that was created for a time such as this. Reading and writing poetry has been proven to have positive effects on emotional health.[3]
Below, we have the list of poems for when your child leaves home for college or any other of life's opportunities. We also share a few tips for writing your own poem for your child.
1.
'Twas the Night Before Move-In Day
'Twas the night before Move-In Day and all through the house,
not a creature was stirring, not even a spouse.
The totes were lined up by the back door with care,
in hopes that somehow they'd fit next to the spare.
The children were nestled all snug in their beds,
but not me — I sat there awake, my heart filled with dread.
Eyes filled with tears and a Kleenex in my grasp,
I thought about her birth, her life, and her path.
As a baby, she was all cuddly and sweet,
and in her toddler years she was fast on her feet.
In junior high, through puberty, sports, and boys,
she grew nearly a foot and brought me such joy.
Her heart became generous and faithful and kind,
she touched little lives, one day at a time.
Now this adult-child of ours, all grown up and ready,
to embark on a journey made me feel quite unsteady.
But like any good mom, I knew what must be done,
so I took a big breath and said a prayer to the One.
I looked deep within and knew what must be,
that my sweet baby girl must sail and be free.
With a quick swipe of makeup and a hot cup of joe,
I loaded the car — every box — on my own.
When the family awoke to pancakes and bacon,
we started the day as a huge celebration.
This was it! My one chance to set the tone for a day,
that was life-changing for everyone in their personal way.
We arrived on campus with a thousand others,
each one experiencing the mixed emotions of this mother.
Boxes of bedding and trinkets trudged up the stairs,
to make a warm home out of a room that was bare.
When all was unloaded and the time came to go,
I embraced my baby with a lump in my throat.
I mustered my strength and offered a kiss,
telling her this was an opportunity for her not to miss.
We'd given her anchor — security, values, and love,
a sense of belonging and support from above.
We now must give sails — the independence to be free,
to find her own path as she heads out to sea.
I heard her exclaim as we drove out of sight —
"Thanks for everything, Mom, I will be alright."
-Kelly Radi[4]
2.
Empty Nest
My last child left out on her own; the time has finally come.
I never thought I'd be alone since first I was a mom.
Odd stockings on the carpet are strewn about no more.
The coats are neatly hung on pegs and no one slams the door.
The banister the lads would slide is now collecting dust.
The bicycles they used to ride are overcome by rust.
There's always some left over when I make a pot of stew.
And morning's so much simpler with no queue to use the loo!
The house that was so busy is quiet for a change.
Without the children's laughter, I find it very strange.
I'm told I'll learn to like it, but I think they are wrong.
I cannot wait until the day grandchildren come along!
-Grace Atkinson[5]
3.
When Your Child Leaves for College
We set out a long time ago.
Years stretched before us, like a vast land,
with pathways and hills to explore.
We journeyed. But much too soon,
we are nearing the shore of the sea.
And my heart is heavy.
For you will embark on a ship,
that will carry you to a country,
I cannot see in my dreams.
Sure-footed, you will step aboard,
and maybe glance backward once.
I shall remain on the shore,
sand flowing through my empty hands.
-Regentrude[6]
4.
Letting Go
When I think about my lifetime,
and the stages I've gone through,
nothing else seems more important,
than the time I spent with you.
From the instant I first held you,
till the day you moved away,
I have captured every moment,
every hour of every day.
All the laughter, all the struggles,
all the closeness, all the tears,
served to form a bond between us,
which grows stronger through the years.
And although our lives are busy,
I just wanted you to know,
that my heart will always hold you,
though my arms have let you go.
-Genie Graveline[7]
5.
My Beautiful College Girl
Love's force swells my heart until it feels tender and bruised.
I look at my daughter and see myself reflected in her face.
My bones, my flesh, and blood run through her.
She loves me deeply, but she does not know the longing of a mother's heart,
the fierceness of this kind of love, the fears.
She will not know until she hears that wailing first cry of life borne from her own womb.
I watch her meander towards the gateway,
where she nonchalantly steps in and out of childhood,
and in and out of my life. My arms long to pull her back.
She leaves again, stepping through, then rushing away,
carrying my heart, and each time, my silent tears flow heavy with nostalgia.
My soul's consolation is the fresh view of the world that I see through her eyes,
and the feel of my blood pounding through her veins as she picks up her pace.
I watch her and can taste my youth, but it is only a taste,
for I cannot follow her there. It is her path to run.
It is the most bittersweet thing I know,
this feeling of letting go.
-Lydia Dillingham[8]
6.
A New Chapter of Life
We look at you and wonder, "Where have the years all gone?"
What happened to our yesterdays? It hasn't been that long…
since you were learning how to ride a bike and how to catch a ball.
When did you get so confident? How did you grow so tall?
We look at you and wonder at how the years [went] by.
Who showed you how to find your wings? Who taught you how to fly?
You stand before us on this day prepared to step into,
a special chapter of your life written just for you.
We look at you and wonder… And then we realize,
the time has come to see you through a different kind of eyes.
The one that you've grown into is a gift beyond the best.
So we tell you that we love you and we count ourselves…
truly BLESSED.
-Anonymous[9]
7.
An Empty Nest Poem
After the kids have gone away, I think I'll organize my day,
around things waiting to be done, like painting rooms and planting mums,
arranging pictures in albums.
I'll have the time to hang a drape (instead of driving to the Cape),
time to sit and think  and read, not entertaining every need,
and worrying if they'll succeed.
When into life the kids have gone, I'll finally have a decent lawn.
I'll have a house to call my own, with knick-knacks made of glass that's blown
(not art class crafts that they brought home),
a fridge filled full of Camembert, and petit-fours for my dessert.
Romantic nights out on the deck, with laughter, wine, and no regret
(or curfew-breaking hours to check).
After the kids are on their own, I won't be feeling that alone.
Farewell to petty arguments, tantrums, calls to armaments,
guilt and blame and recompense.
Goodbye to wrenching, nagging doubt. Perfection I can do without.
I'll lay me down in tender grass, and wait for endless days to pass,
enjoying quiet rest at last.
The kids will go and leave me here, this chapter closed I hold so dear.
My empty life won't be that bare; I'll hang our memories everywhere.
-Sarah Bishop[10]
How to Write Your Own Poem to Your Child
Writing a poem can be difficult if it's something you're not accustomed to, but it can also be therapeutic during particularly emotional times in life.
Keep these tips in mind when creating a special poem for your child.
Incorporate a favorite quote. If you find a quote that conveys your feelings perfectly or is exactly what your child needs, try making it part of your poem. It may also spark some bright ideas for writing a few lines.
Don't feel the need to conform. Just because some poems rhyme and some have a set number of syllables doesn't mean you have to follow suit. Don't put pressure on yourself to force your poem to conform to a certain type. Follow your heart for the best results.
Personalize a beloved poem. If there's a particular poem that really tugs at your heartstrings, use it as a template or springboard for creating your own. This might be done by replacing nouns, verbs, or adjectives with those that are relevant to your life. You might also replace a line or paragraph with what's on your heart.