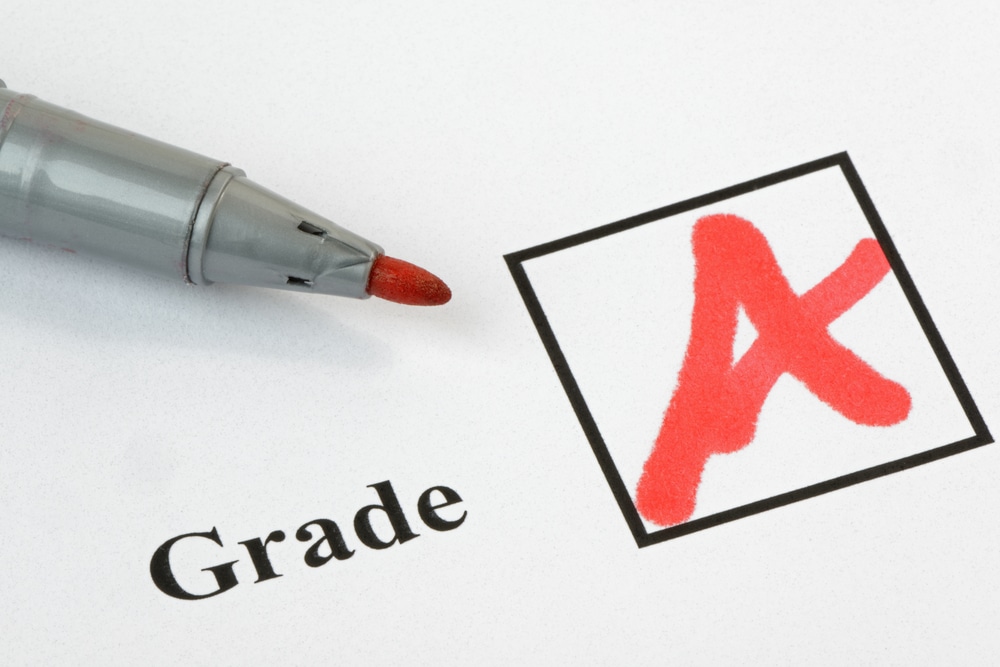 It's a natural response to experience some level of anxiety for any major upcoming exam.[1] Between the test prep and the fear of failing, it can be a stressful time.
However, once the test is done and the person receives their score, a passing grade can be cause for celebration. It's nice to see your hard work pay off after weeks or months of studying.
Receiving congratulations from others only enhances the celebration. Not only will the test-taker feel accomplished for achieving their goal, but they'll feel that their effort has been recognized by others.
Below, we share the list of ways to say, "congratulations on passing your exam!" We also offer a few tips for writing personalized congratulatory messages.
Celebrating the dedication you've shown on the way to this achievement. You've earned every bit of the success you're enjoying.[2]
Here's to your hard work, great accomplishments, and whatever spectacular future awaits you.
Congratulations on your brilliant triumph. You aced that test!
You're one treasure "test" of knowledge. Big congratulations for passing the exam from all of us to you.
a play on "treasure chest"
Congrats! Keep believing in yourself and work hard; more achievements are yet to come![3]
All your hard work really paid off. Great job on passing your exam!
You're chasing dreams and crushing it like a [queen/king]. Congrats on passing your exam! You're going to do great things in life.
Congratulations on your impressive marks! Wishing you continued success ahead![3]
You have the creativity and determination to do whatever you can dream. I hope you feel proud today and confident in your ability to rise to your next challenge.[2]
[Son/Daughter] — Congratulations on passing your exams! What an accomplishment! You've always made us so proud.
You amaze me every day! Today is no exception. Sending you all my love and congratulations. I know you'll go on to do wonderful things.
Great job passing your exam, man! I can't wait to see what you do next!
Congrats to my awesome [friend/son/daughter, etc.] on passing your big test! I didn't doubt you for a second.
You did it! I hope you are as proud of yourself as I am… You have truly inspired me, and I know that this is just the beginning of the great things in store for you.[4]
I just heard the good news. Fan-'test'-ic job acing that exam! We've all been rooting for you!
I'm so happy for you! How should we celebrate?
Thank you for making us proud every single day, baby. Congratulations on your amazing achievement on the board examination. We are so proud to call you our child![3]
Great job passing your exams! Keep aiming for the stars, and I know you'll go far.
In my eyes, you're the perfect example of a good student, and you've proved me right once again. Well done, Dear.[3]
How to Best Congratulate Someone's Exam Results
There are endless other ways to say congratulations if you'd like to share something more personal, humorous, or unique.
Here are some ideas to help you create the perfect message!
Mention their hard work. If you've watched someone study hour after hour, be sure to point out how hard they worked and how well it paid off.
Congratulate them on the reward, as well. If someone just passed a major exam that was required before they could begin a career or be accepted to their dream school, make that part of your message.
Be specific. If you mention the type of exam they took, the class it was for, or their field of study, they'll know how much you care about their goals and dreams.
Include a gift. This would generally be appropriate for a really close friend or family member. It doesn't have to be something big. A gift as simple as a favorite candy bar or a cool pack of pens can help show your pride in their achievement! You could also invite them out to dinner to celebrate.
Include a quote. If you've got the perfect quote for someone with big dreams who's on their way to success, it might be the perfect addition to your congratulations message.