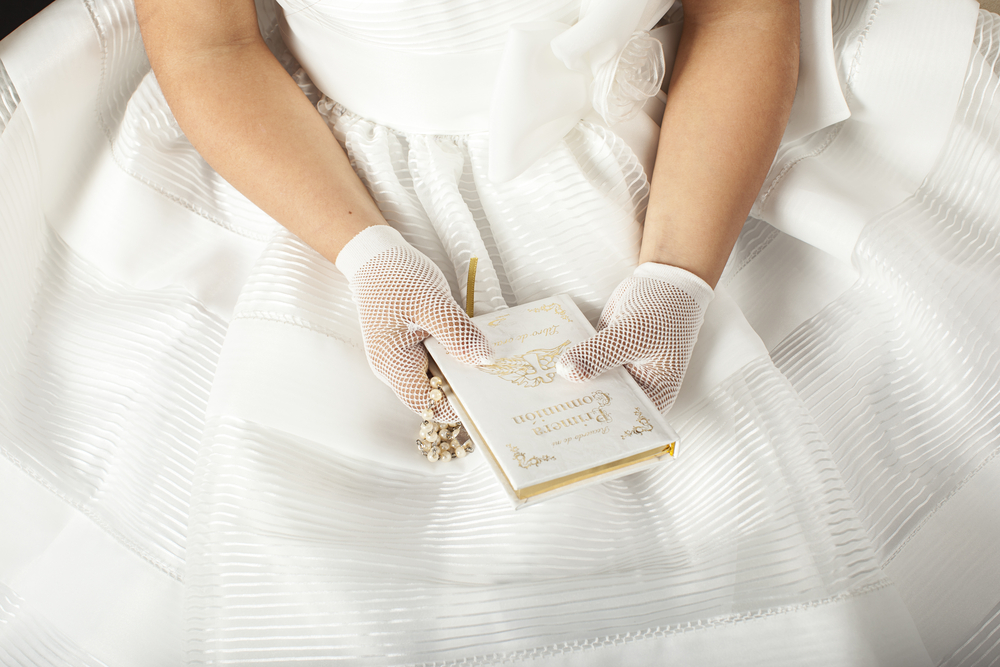 A child's First Communion is a special day — an important step in their journey of faith, along with their Baptism and Confirmation.[1]
The First Communion gives children a sense of belonging within their community and helps them build their relationship with God.[2]
It's important for the child's whole family to be involved in their First Communion day to emphasize the importance of the event[1] — and that includes godparents!
Below, we have more than 30 First Communion wishes for a goddaughter. Scroll past the list for our First Communion gift ideas for her!
Gift Ideas for a Goddaughter's First Communion
Along with a card, if you're close to your goddaughter, you might also want to get her a gift to celebrate her First Communion.
Consider these gift ideas:
Jewelry: Bracelets, necklaces, and earrings are common gifts for a young girl's First Communion. You can choose a rosary bracelet or necklace, something with a cross design, or something with personalized charms. Give this gift to your goddaughter before the special day so she can wear it for the occasion.
Rosary box: A rosary box is a good gift for a First Communion — similar to a jewelry box, but smaller, and designed specifically to hold a rosary. You can find some in cross shapes and can even get one personalized with your goddaughter's name and a favorite bible verse.
Prayer book: Prayer books range from small pamphlets to embossed, leather-bound books, making this a great gift idea for any price point. There are even some illustrated varieties that look like picture books. Choose a design that suits your goddaughter's age and personality.
Journal: A journal can help your goddaughter explore her relationship with God and grow in her faith. Choose one that contains guided prayers and Scripture, or simply find a blank journal that you know your goddaughter would love to write in.