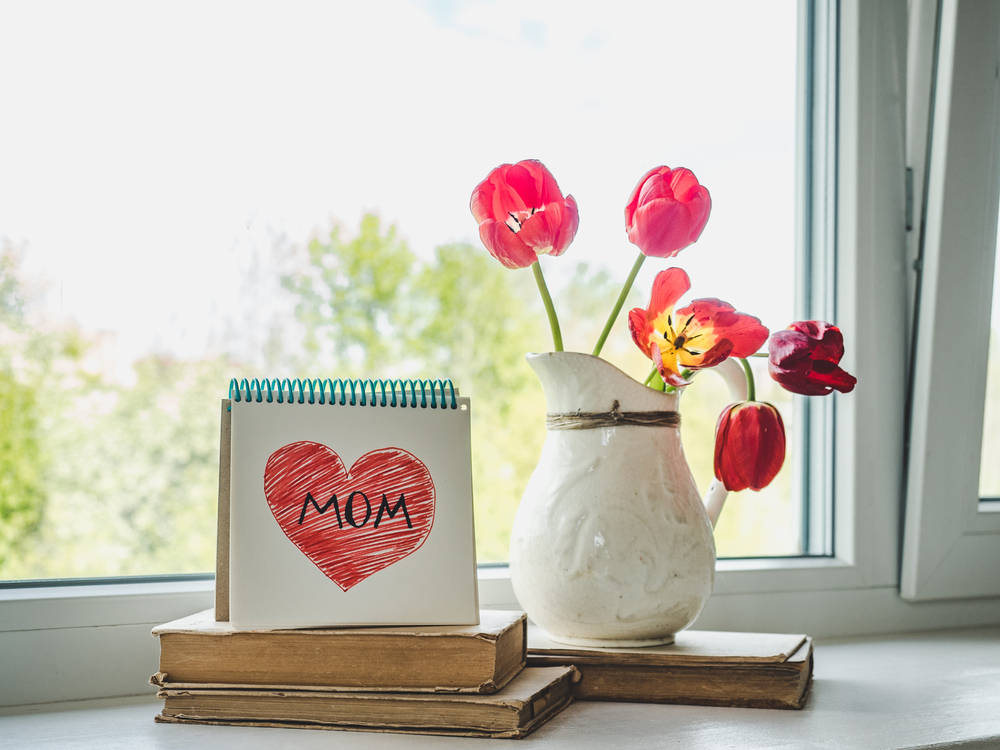 Mothers are often the most important person in a child's life.
Having a warm, nurturing mother brings joy to a child's life and even aids in the healthy development of parts of their brain.[1][2]
Mother's Day is an occasion for children and families to show appreciation to moms.
But it can also be a great day for self-care and relaxation! Mothers deserve to celebrate themselves.
We have the list of sayings perfect for the women who want to say "Happy Mother's Day To Me," along with a few ideas for how to treat yourself this Mother's Day.
There are various colors to my personality, and there are various roles that I play, but my favorite is that of a mother. Happy Mother's Day to myself.[3]
Being a mom has made me stronger, wiser, and more confident, and it's been the greatest honor of my life. I say it proudly: Happy Mother's Day to me.
Whatever the world says or what my children become, I did my best, and I deserve to tell myself Happy Mother's Day.
To all those sleepless nights, to all the stress, to motherhood. Wishing a very happy Mother's Day to me.[3]
I traded sleep, convenience, and, some days, my sanity for my children. I'm a darn good mother, and if no one else says it, I'm going to say it to myself: Happy Mother's Day.
Self, as a gift, I am giving you a break from all the mom-guilt, self-doubt, self-judgment, guilt, criticism, and comparison.[4]
There's nothing more precious than the bond I share with my children. For that, Happy Mother's Day to myself.
Here's to me on this Mother's Day, for all the sacrifices and struggles I've had in life because I'm a mom. You did it! You've got this!
Motherhood is extraordinary, the purest form of love. Happy Mother's Day to me, myself, and I, a true mother.
Everything it costs is a small price to pay to be a mother. I'm so, so thankful every day to be one. Wishing myself the happiest of Mother's Days.
You have made an incredible human. She is a resilient, happy, healthy baby who is meeting her milestones because of you. You did that![4]
Happy Mother's Day to the strongest, most resilient woman I know: me!
Dear Self — Celebrate all you've accomplished this Mother's Day. Let go of the things that didn't get done, hold your head high, and keep being your best self.
How to Treat Yourself for Mother's Day
Whether your kids are grown, and you're doing your own thing this Mother's Day or your husband is hanging with the kids to give you a break, you make it a spectacular day!
Here are a few ideas for treating yourself on your special day:
Sleep in and have a slow, relaxing morning.
Take a long, hot bubble bath.
Get lost in a good book.
Wrap up in a fuzzy blanket on the couch and binge-watch your favorite shows.
Have a picnic in the park with friends.
Have a spa day. You deserve it!
Enjoy eating your favorite "forbidden" food.
Grab your phone and headphones, put on your favorite playlist, and take a long walk.
Give yourself permission to buy that one special thing you've been wanting.
Kick back and talk on the phone for as long as you want, like you did as a teenager.
Buy yourself flowers and a comfy pair of pajamas.
Spend the day making plans to do something big that you love.