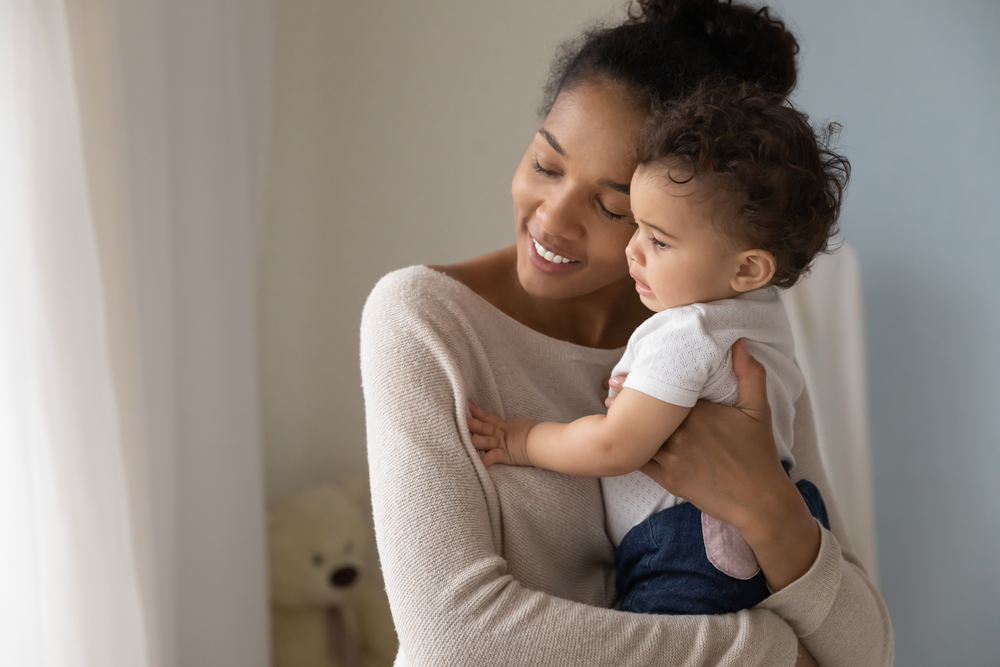 More than any gift, moms look forward to spending time with their children and feeling appreciated on Mother's Day.[1]
Of course, you don't have to be a mother by birth to deserve to be celebrated on this special day. Aunts, grandmothers, neighbors, family friends, and others serve as mother figures in countless young lives.[2]
Adoptive moms also sacrifice and love their children just as much as biological mothers do and are certainly deserving of special treatment on Mother's Day!
Here, we've provided the list of ways to say "Happy Mother's Day" to an adoptive mom. We also offer suggestions for how to choose your perfect message.
Of all the mothers who could have adopted me, I'm lucky enough to have been chosen by you. Happy Mother's Day, Mom! Thanks for everything.
Happy Mother's Day to my unbiological mom. You may not have given me the gift of life, but life gave me the gift of you. Thank you for loving me as your [daughter/son/child]![3]
You've always made me smile and picked me up when I was down. You taught me what love is and always gave me more than I deserved. Happy Mother's Day, and a special thanks to my adoptive mom.
You truly gave me the best life I could have hoped for when you adopted me. I love you so much! Happy Mother's Day!
This Mother's Day, I want to honor you for adopting and loving me with all your heart. I honor you for the sacrifices you've made and for being such a wonderful mother. I'll love you forever.
Happy Mother's Day to my adoptive mom. You've made my life such a joy! I thank God for you every single day.
Adoption is when a child grows in its mommy's heart instead of her tummy. You deserve this more than anyone I know — Happy Mother's Day, Mom![4]
All the great opportunities in my life and my happiest memories are because of you. I hope you have an amazing Mother's Day!
For wiping away my tears and chasing away my fears, for loving me always throughout the years, Happy Mother's Day, Mom. I will never stop being thankful that you were the one who adopted me.
I can't imagine anyone else loving me the way you do. You accept me for who I am and love me anyway. I'm forever grateful to have you in my life and for the opportunity to celebrate you this Mother's Day.
It amazes me how you've always loved me unconditionally, without fail. I hope I can be half the parent you've been to me. Wishing you a magical Mother's Day.
I'm so glad that God put you in my life. You are the best mom a kid could ask for; nurturing, funny, and kind. Thanks for adopting me. I am lucky to be your [daughter/son/child]. Happy Mother's Day.[5]
To the most beautiful, kind, patient, wonderful adoptive mother in the world — Happy Mother's Day!
You've been the greatest influence in my life. I'll be forever thankful you chose to be my mother.
To this day, I can't put it adequately into words, but thanks so much for adopting and loving me. Happy Mother's Day, Mom, with all my love.
I'll never be able to thank you enough for adopting me. Happy Mother's Day to the woman I love most.
You've always said adopting me is the greatest blessing of your life. I want you to know you're the greatest blessing in mine, as well. Happy Mother's Day!
I didn't know it then, but I know it now. How blessed was I when you decided to adopt me? I am immensely thankful to you for showering me with love and allowing me to grow as a person.[6]
This Mother's Day, I'm especially thankful for the blessing of you adopting me. My life has been better every day because of it. I can't wait to see what comes next for us!
How to Choose the Perfect Mother's Day Message for an Adoptive Mom
The relationship between an adoptive mom and her child is unique to any other familial relationship.
While standard Mother's Day messages can apply to her, acknowledging your history can make the message even more special and heartwarming.
Having trouble choosing the right message? Here are some tips to help!
What's your adoptive mom like? Consider her personality. If she tends to be more serious, choose a message to match. Or, if she has a great sense of humor, pick a message that you can personalize with a joke.
Mention what she's done for you. All moms love to hear about the joy they've brought to their child's life. Add a fond memory or an acknowledgment of a specific way she's supported you to the message you choose. This will let her know how much you appreciate her.
Choose a message that's full of emotion. When you're searching for the right message, choose one that tugs at your heartstrings and makes you think of your adoptive mother. Chances are if the message reminds you of your relationship with your mom, she'll feel the emotion behind it, too! It's not only the words you say, but the feelings they bring that matter on Mother's Day.