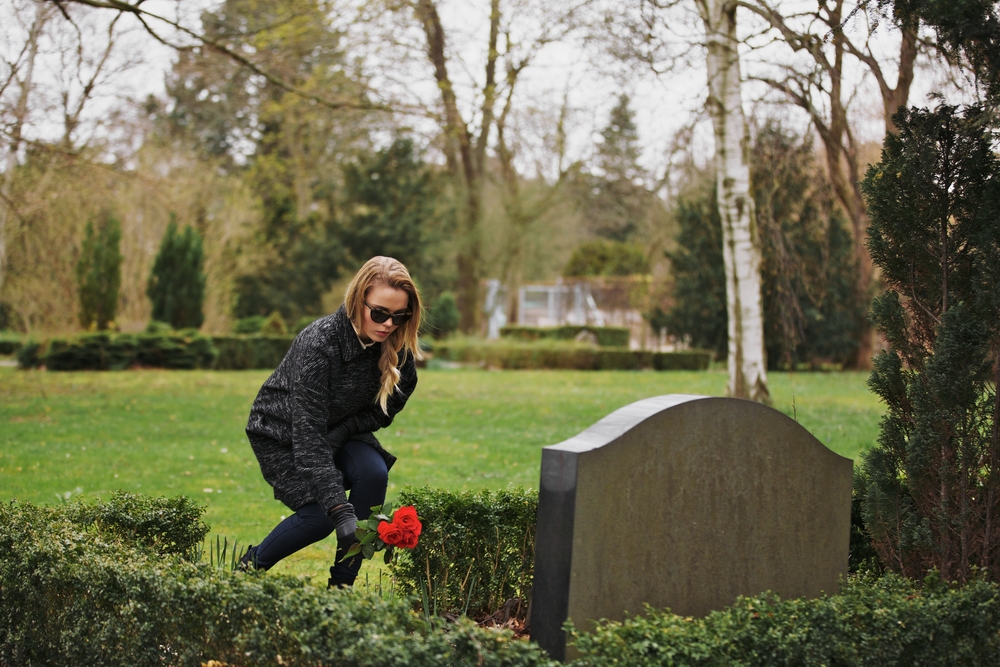 There aren't many relationships more powerful than the one shared between siblings.
Although they're known for constant bickering in their younger years, siblings generally come to realize over time that having a brother or sister is one of the greatest gifts life has to offer.[1]
The loss of a sibling is undoubtedly devastating. Though there are countless ways to mourn, many have found solace in talking to a loved one after they've passed away.
Grief experts say this is a healthy way to deal with loss and may offer comfort.[2]
Special occasions are one of the most common times people want to share a message with a lost sibling, such as wishing a brother "Happy Father's Day." However, it can be difficult to find the right words amid so many emotions.
Here, we share the list of over ways you can say, "Happy Father's Day in Heaven, Brother." You'll also find some ideas to help you write your own meaningful message.
Nothing's been the same without you, [brother's name], but I'm thankful to know that you're watching over me. I hope you have a wonderful Father's Day as we celebrate you on Earth.
I may not be able to see you, but your light will forever shine in my heart… Happy Father's Day, [brother's name].[3]
If only you could see your kids this Father's Day, brother. You would be overwhelmed with pride. We all miss you but look forward to the reunion we'll share with you when the time comes. Best wishes to you on Father's Day.
Happy Father's Day to the most wonderful and sorely missed brother in Heaven above. I love you so very, very much.
This Father's Day, we honor one of God's greatest angels, a terrific brother, and a dedicated father. To say you had an impact on my life that made it all the better is an understatement. For Father's Day, we send you all our love. Happy Father's Day, brother.
When I think of you this Father's Day, I'm filled with gratitude for all the wonderful memories you've given me. Your children are so blessed to share this special feeling in thinking of you. Happy Father's Day from us to you.
Thinking of you on Father's Day and offering a prayer that God will keep you always in the shelter of His care. May he guide you in your daily work, bless everything you do, and grant you all those special joys that mean the most to you.[4]
Happy Father's Day in Heaven. [Brother's name], your guiding hand will remain on my shoulder forever. I miss you every day you're gone. Until we meet again… I love you.[5]
The world is robbed of a great man without you, but Heaven must be a better place with you around. I've loved taking care of your children, though I'll never be able to fill your shoes. I just wanted you to know we're all thinking of you and wishing you a Happy Father's Day, brother.
Of all the gifts in life, however great or small, to have you as my brother was the greatest gift of all.[5] Happy Father's Day to my beloved brother.
You were such a wonderful big brother; I always knew you would grow up to be a great father. You left behind a legacy and gave us all a giant among men to look up to. This Father's Day, we remember your sacrifices and love for everyone who knew you.
You always made being a good brother, and incredible father, look so easy. Even now that you're gone, no Father's Day goes by without contemplating what a great father you were. Happy Father's Day, brother.
You never ceased to surprise and amaze me growing up, brother. I only hope I can be half the man you were — half the father you were in watching over your children. Thank you for all the good you instilled in me. Happy Father's Day.
Brother, thanks for always looking out for me when we were growing up. Thanks for making me an uncle to your wonderful children. Thanks for loving me no matter what. Happy Father's Day to you in Heaven.
Happy Father's Day to my wonderful brother. You are an exceptional father whose caring ways brought so much joy to your children. This day honors all that you've done for them.[6]
Special Happy Father's Day wishes to my brother in heaven. You are a loving father and husband, a beloved son, uncle, and friend. You will never be forgotten.
You're always in my heart, [brother], this Father's Day and every day.[7]
[Dearest brother], knowing you're watching over us from Heaven makes Father's Day especially meaningful.[7]
Prayers are being lifted in your honor this Father's Day, brother. I hope you are able to celebrate with Dad this year.[7]
I'm a better man for having grown up with you as my brother. Your children are better for having had you for a father, though their time with you was much too short. Thanks for everything. Happy Father's Day.
Though you're in Heaven, you're still my hero. I've even convinced your children their father was Superman. Happy Father's Day, brother.
I'm proud to call you my brother this Father's Day and every day, no matter where you are. I love you, bro. Happy Father's Day to you.
Happy Father's Day. You were a wonderful brother and a terrific father to your children…[8] We all really miss you.
How to Write Your Own "Happy Father's Day in Heaven, Brother" Message
If you're still looking for a special message, you might prefer to create your own. For some, this is part of the comfort found in sharing tender words with a brother who's passed on.
Below, you'll find a few ideas to help you get started.
Incorporate a special memory of your brother. It may be hard, but it's also therapeutic to relive happy memories of a lost loved one. His children may also enjoy hearing stories of their father from you.
Share what your brother has missed. You might want to compile a list of notable events that have occurred since your brother's passing to share with him in your Father's Day message.
Include the whole family. This may be a great way to get family together to honor your brother's memory and have everyone involved in writing a truly heartfelt message.