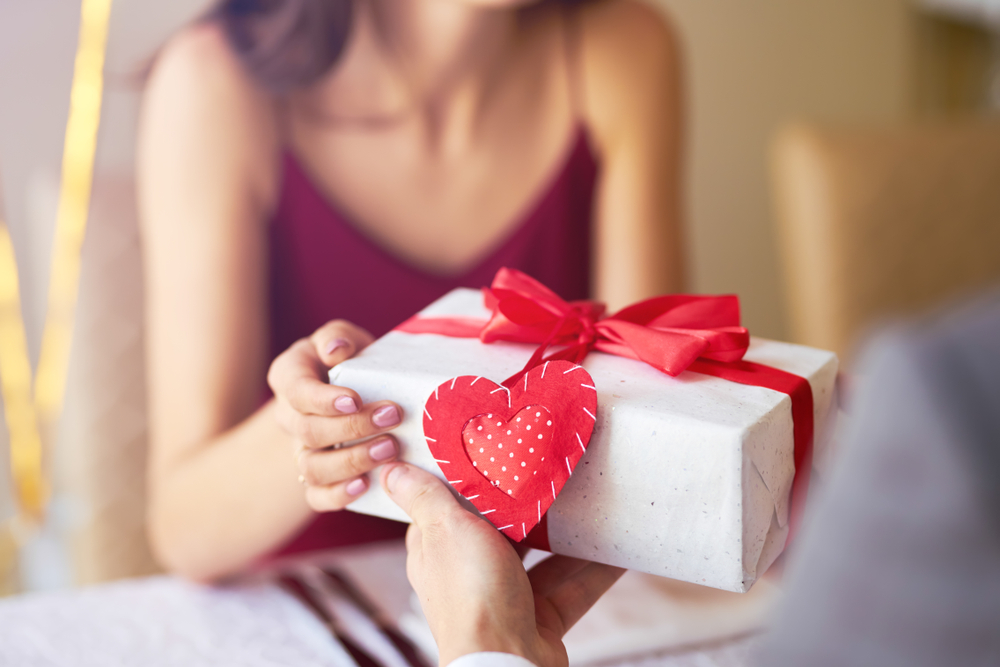 February 14th is a day of love and friendship when people exchange cards or gifts, and couples celebrate their special romance.
The history of how Valentine's Day began is unclear. There have been several relevant persons in the past named Saint Valentine that may have given rise to the occasion.[1][2]
However, Valentine's Day greetings have been exchanged since the 1500s. In the U.S., they were first printed for commercial use in the mid-1800s.[1][3]
Americans spend tens of billions of dollars on Valentine's Day each year, with candy being the most common expense.[4]
Considering that more than half of the American population plan to celebrate this holiday each year,[4] coming up with unique ways to respond to Valentine's Day greetings from others can be challenging!
Here, you'll find the list of ways to say, "Happy Valentine's Day to you, too!" as well as tips to help you choose the right message.
A hundred hearts would be too few to carry all my love for you.[5] Happy Valentine's Day wishes to you, as well!
A big bear hug from me for making my Valentine's Day so special! Happy Valentine's Day to you, too![6]
And Happy Valentine's Day to you, my own happily ever after.
Thanks for all your lovely words! Wishing you the best Valentine's Day full of love and magic!
Happy V-day 2 u 2!
Happy Valentine's Day to you, too! Remember not to eat too much candy. You're sweet enough already.[7]
I love you too, and double Happy Valentine's Day back to you!
Thanks! Wishing you a beautiful day filled with all the love and happiness you deserve.[7]
Thanks so much! Happy hearts day!
I hope you have a fabulous Valentine's Day, too!
Thanks, bud. Happy "Pal"-entine's Day![8]
Thanks, girl. Happy "Gal"-entine's Day![8]
Friends to the end — Happy Valentine's Day to you, too, my dear friend.[8]
It's so good to hear from you. Hugs and kisses to you this Valentine's Day.
Happy 14th to you, too. I couldn't have asked for a better [friend/parent/boyfriend/etc].
HVD to my BFF![9]
Your message made me smile. Happy Valentine's Day to you, too!
My heart belongs to you, as well.
Thanks, same to you!
I'm so lucky to have a friend like you, on Valentine's Day and every day. You're the best.[9]
Happy hearts day to you, too, [handsome/beautiful].
You still make me laugh. You still give me butterflies. And I'm still falling for you every single day. Happy Valentine's Day to you, too.[10]
Love you, too. Happy Valentine's Day to my soulmate.
Thank you for the beautiful card. Sending you all my best wishes for love and romance this Valentine's Day.
Thanks, you too! I celebrate every day I'm blessed enough to be loved by you.
To my very own valentine — love you too!
Your valentine means the world to me. Happy Valentine's Day! How should we celebrate?
How to Choose the Best Valentine's Day Message
There are many factors to consider when choosing the right Valentine's Day message, from your relationship with the other person to how long you've known each other.
Keep these things in mind when making the choice:
Consider your relationship with the person and decide on a tone. If you're responding to a close friend, you might want to go with something that will make them laugh. If you don't know the person well, you can keep it short and polite but not too romantic. If it's to someone with whom you share a budding relationship or the love of your life, something more personal may be the way to go.
Make sure it matches the message you received. Taking the other person's valentines wishes into account will help steer you in the right direction and take away some of the guesswork. If someone sent a sincere and heartfelt message, for example, it might not be appropriate to respond with a joke.
How will it be presented? If you're looking for a note to write on a card, you'll probably want to keep it short and simple. If you're planning to send a text, you may want something that can be easily abbreviated. Or, if you need ideas for what to include in a letter, you could combine several options and change the wording around to fit your needs.