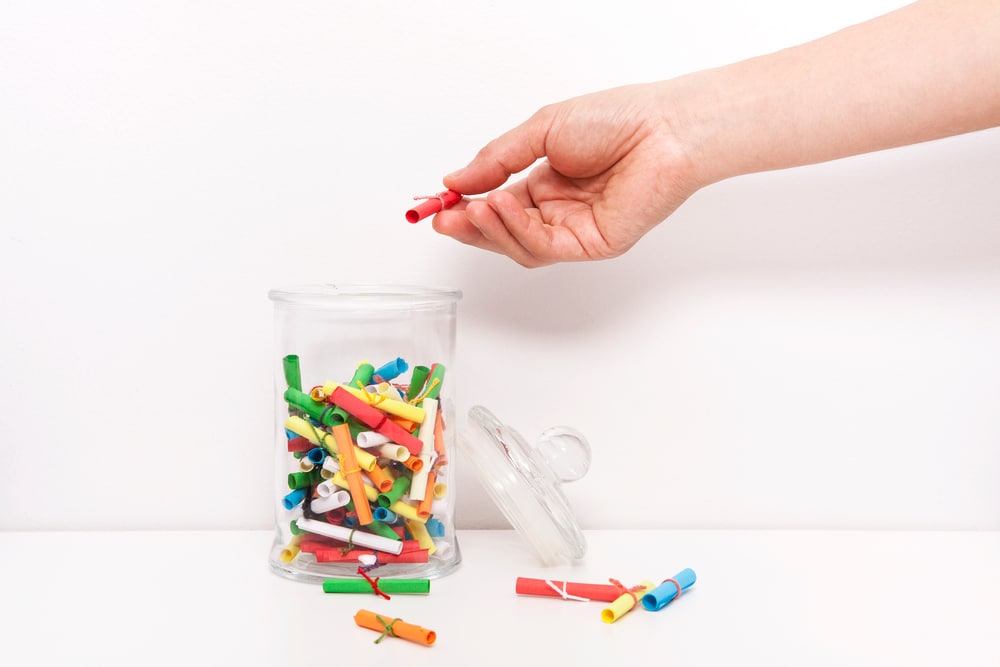 Love capsules contain small notes and provide sweet messages that someone you love can open each day — or whenever they need a reminder of how much you love them.
They can be great for long-distance relationships, daily affirmations, and even non-romantic relationships like close friends or siblings.
Psychologists note that expressing your love is important to all kinds of personal relationships. It reminds those you love that they're important to you and can help reinforce your fondness for each other.[1]
In marriages and long-term relationships, expressing your love is especially important. Not saying "I love you" enough can create distance in your relationship.[2]
Below, we have more than 50 love capsule message ideas, plus tips to help you write your own unique messages!
Tips for Writing Unique Love Capsule Messages
Love capsule messages should remind the person you love how much you appreciate and cherish them.
Keep these tips in mind to craft your own personalized love capsule messages:
Consider your audience. While love capsules are often shared by couples, you can also make them for your best friends or close family members. Choose messages appropriate for the person you're writing for — not just their relationship to you, but their personality! If you know the person is very sentimental, for example, you might want to jot down sweet memories rather than funny messages.
Use quotes! Sometimes, the words of others can encompass your feelings better than you could ever express them! Quotes from your favorite songs, books, and films shared by you and the recipient can make great additions to a love capsule.
Keep it short. Since love capsules are usually small, your message shouldn't be too lengthy — otherwise, you'll need to write it so small that the recipient might not be able to read it!