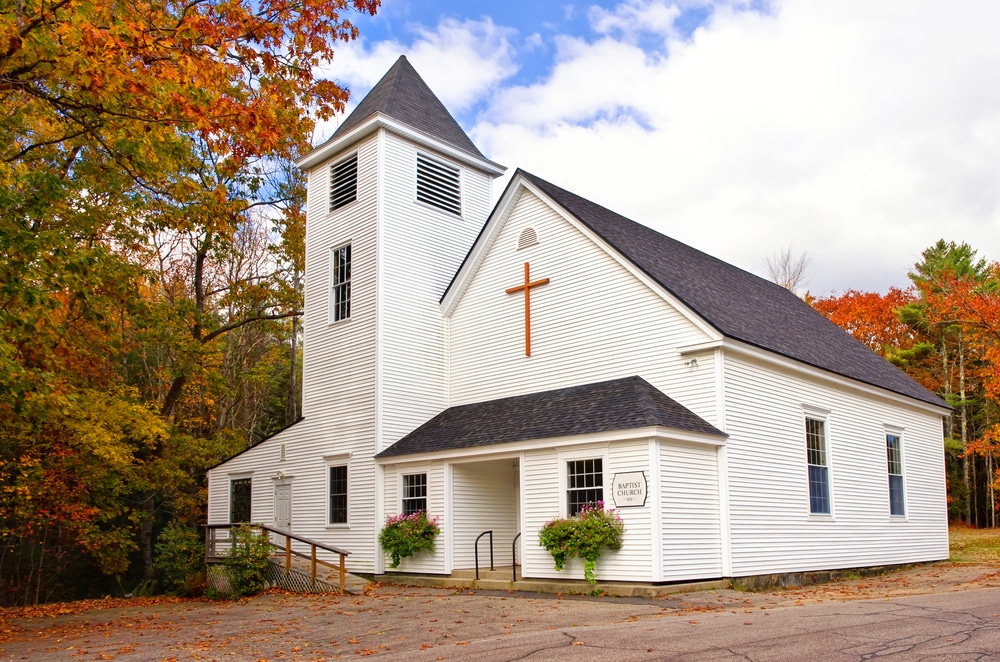 There are many reasons to celebrate a church's anniversary! It's a great reminder of the church's history. It can strengthen its identity and presence.
It's also an ideal occasion to invite less-active members to attend and for everyone to experience unity.[1]
The right message will set the tone for what you're about to share, grab the audience's attention, and give them a reason to stay mentally engaged throughout the rest of the event.[2][3]
Below, we have the list of church anniversary welcome messages, plus a few suggestions to help you create your own.
Welcome, members and visitors, on this wonderful anniversary of our church. I'm thankful to share with you the closing of one chapter and the beginning of a new one.
Good morning, everyone. May this new anniversary come with the blessings of a new season that is spiritually uplifting for the church and all its members.[4]
What a wonderful thing to be celebrating the anniversary of this church. I'd like to welcome you all and ask you to join me in a special prayer of thanks to God for His goodness in blessing us this day.
Welcome, everyone, on this special Sabbath day. After [number of years] years of standing in God's name and blessing us all, we celebrate our church's anniversary on this day.
What a joy today it is as we gather here to celebrate the anniversary the Lord has prepared for us.[4]
I'd like to offer a special welcome and thank you to this devoted congregation. The church's anniversary is made all the greater by your presence.
On behalf of the church, I want to welcome you all as you join us to celebrate this anniversary, a time when we look back and thank God for His goodness and mercies.[4]
A special welcome to all of you on our church's very first anniversary. Already, we've come so far in the name of the Lord. I have only humility and gratitude for all you've done as I stand before you.
I celebrate today and welcome you with a heart full of joy for another year spent together within these hallowed walls.
I would like to extend a warm welcome to you all on our beloved church's [number of years] anniversary. We've had our ups and down over the past year, but we have been showered by God's grace. I look forward to what's in store in the coming year.
I'm so happy to see new and familiar faces here today. Welcome! I pray you'll feel the spirit as we commemorate the day our church first opened its doors.
Good morning! Let us wish our church the best of wishes as we celebrate its [number of years] anniversary. We thank our Heavenly Father that he has allowed us to make it this far. He has led us in the direction of righteousness since our beginnings. Let us pray for spiritual growth and continued prosperity, as well as the continuation of his goodness to bless our future as a community.[4]
Welcome to [name of a church]. What a joy it is to be celebrating our church's anniversary. I'm overwhelmed at reflecting upon all the good you've done this year.
I feel privileged to welcome all of you on this day. It is a special day that comes once a year. As a church, we feel grateful from the bottom of our hearts for the goodness of the Lord Jesus Christ.[4]
I'd like to thank you for coming this morning. What an honor it is to stand before you and welcome you on [church's name]'s [number of years] anniversary.
Brothers and sisters, welcome! The Lord is so pleased with all you've done over the past year to build up his church and bless those around you. We celebrate you in addition to the anniversary of our church.
[A special welcome to this congregation on such a special day!] May this new anniversary come with the blessings of a new season that is spiritually uplifting for the church and all its members.[4]
Good morning and welcome to [church name]. We are so glad that you have chosen this place of worship to honor the Lord's name with us. If you are new to this church, we would like to thank you for worshipping with us, and we warmly welcome you into [church name] as our brothers and sisters.[5] You've chosen a terrific day to join us, as it's our church's [number of years] anniversary.
Welcome, welcome to you all. I'm pleased to be joined by so many in worshipping God and honoring another spectacular year full of blessings and joy in this church.
How to Write Your Own Church Anniversary Welcome Message
You might prefer to build on one of our messages or even write your own. After all, you know your church better than anyone else.
Here are some tips for creating your own welcoming church anniversary message.
Include God in your welcome. He's the greatest purpose of your church, after all. It will be nice for the congregation to feel welcomed by both you and their Heavenly Father.
Welcome everyone with what they have to look forward to. You may want to take this opportunity to highlight what you'll be speaking about or any special activities you have planned for the occasion.
Add a thank you. It's always a good idea to say thank you! Welcoming your congregation by also thanking them for being there is a great way to start the morning.
Highlight the church's history. Be specific about how long the church has been around, how it was founded, and what it has contributed to the community throughout its years.