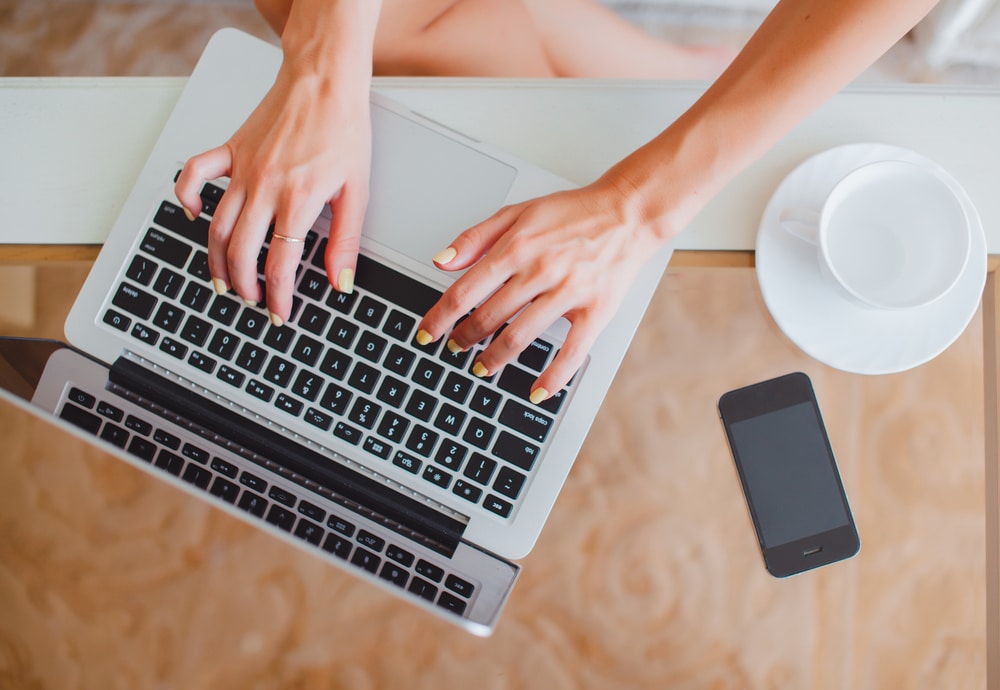 Good employees are valuable assets to any team. They can lead a business to success by supporting the company's vision, being dependable, and having a positive effect on co-workers and clients.[1]
Losing an amazing colleague to another company, or even for a few weeks of vacation time, can be hard.[2] If you're missing someone like this, it may help to let them know how you feel.
But how do you say what's on your mind while still keeping it professional?
Below, you'll find the list of professional ways to say, "I miss you," whether it's to a boss, employee, or co-worker.
We also share a few ways to show appreciation to your colleagues.
Just dropping a note from everyone at the office to say we miss you. Please keep us updated on your/your family's situation and let us know if there's anything we can do to help.
You are such a vital member of our team. We all look forward to your return.
Thank you for your years of service to this company. We wish you the best in your future endeavors and want you to know you will be missed.
You've always had a way of brightening up the workplace. It hasn't been the same since you left. We all wanted to thank you for everything you've done and wish you the best.
Congratulations on the new baby. I'll miss you as my mentor while you're on maternity leave, but I wish you the best in the coming weeks.
I never realized how much you do around here until I took over while you're gone! For the sake of keeping this short, I truly look forward to your return.
Just wanted to let you know I've been thinking about you lately and wondering how you're doing.
You've been invaluable in every collaboration in which you've taken part. This company will miss your dedication and bright ideas upon your departure. Best of luck to you.
I really miss working beside you. You've always made your job look so easy.
Working for you is a true pleasure. I look forward to continuing my service to the company upon your return.
Boss, we just wanted to let you know things are running smoothly in your absence, but we all look forward to having you back in the office.
Your hard work and dedication to this company haven't gone unnoticed. You deserve the vacation but, while you are away, I will certainly miss the positive effect you have on the other employees.
I hope you're enjoying the new job. The office isn't the same without you!
I'm happy about the new opportunities life has given you and wish you the best. You will be missed.
[I'm/We're] wishing you all the best but sad to see you go.
In the time you've been away, I've thought of all the fond memories we've shared in the office over the years. I look forward to when you've healed enough to return for many more.
Congrats on the promotion and thanks for all you've taught me. You will be missed. I hope to join you soon!
How to Show Appreciation for Colleagues
While sending a card, email, or text to let an associate know they're appreciated and missed is great, it's also nice to show them through thoughtful gestures.
Here are a few ways you can show your appreciation:
Send or take them a treat. Whether it's homemade or store-bought, people love food. Ask around if you're not sure what they would enjoy. Going out of your way to give them a special treat is a sure way to make someone feel appreciated.
Put in a good word with your boss. There aren't many better — or more intimidating — ways of showing how much you appreciate a co-worker than by letting your boss know how great they are at their job. It will mean the world to someone to know you went out of your comfort zone to express your appreciation.
Consider the situation and your motivation. If someone's left their job completely and you want to thank them for all they've done, showing your appreciation will be a lot different than for someone who's just taking time off. Likewise, letting a dear friend know you miss them is different than trying to persuade an employee who's considering changing jobs to stay. Keep these things at the forefront of your mind when considering the best way to show your appreciation.
Tailor your planning and actions to the individual. Colleagues are all different and the best way to show your appreciation is unique to the individual. Take the time to walk down memory lane, considering the interactions you've shared, their decoration in their workspace, and what others have to say about their likes and dislikes. Making the effort to consider their personality and what they would value most can make all the difference in the outcome.